Don't hesitate to contact us, we are here to help you!​​
Sähkötalo SA201
Hervanta Campus
Tampere University
Korkeakoulunkatu 3
33720 Tampere
Finland
Professor Atanas Gotchev is the director of CIVIT. He also leads the 3D Media Group within the Unit of Computing Sciences at Tampere University.
Dr. Jussi Rantala oversees research projects executed at CIVIT, coordinates the team, plans the development of CIVIT and maintains relationships with stakeholders.
Noora Suni maintains CIVIT's public appearance, and relationships with stakeholders. She also coordinates CIVIT events, visits and asset management.
Jani Käpylä is the main engineer at CIVIT, who installs, tests, operates and maintains all devices and systems.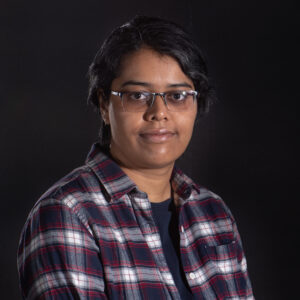 Devangini Patel
Software engineer
Olli Suominen
Project Manager
Olli Suominen is in charge of CIVIT's industrial projects, and projects related to multi-sensor 3D scene sensing.
Dr. Robert Bregovic manages CIVIT-supported EU projects and follows the trends and developments in light field processing and immersive displays.
Dr. Erdem Sahin oversees different academic projects and follows the trends and developments in computational optics and imaging. 
CIVIT is located in Sähkötalo, Hervanta Campus (see the map below). Find out more about Hervanta Campus 
here.